Stayin Alive
Bee Gees
23 hours ago
Eleanor Rigby
Zoot
23 hours ago
Yesterday's Hero
John Paul Young
23 hours ago
Horror Movie
Skyhooks
23 hours ago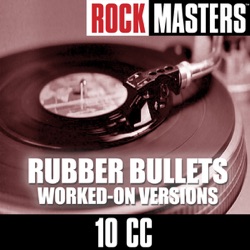 Rubber Bullets
10cc
23 hours ago
Livin' Thing
Electric Light Orchestra
23 hours ago
Jeans On
David Dundas
23 hours ago
Higher Ground
Céline Dion & Stevie Wonder
23 hours ago
Devil Gate Drive
Suzi Quatro
23 hours ago
Can't Stop Myself From Loving You
Svenne & Lotta
23 hours ago
View more
Totally Radio 70s langsung
Just for Hits & Giggles
Totally Radio 70's is a Australian digital radio station owned and operated by Totally Media. Best known for musical genres such as 70s and oldies.
Kategori:&nbsp
Oldies, 70s
Frekuensi Totally Radio 70s
Adelaide: Online
Brisbane: Online
Canberra: Online
Darwin: Online
Gold Coast: Online
Hobart: Online
Melbourne: Online
Perth: Online
Sydney: Online
View more
Lagu Teratas
7 hari terakhir:
1. Gary Numan - Cars
2. Anita Ward - Ring My Bell
3. Dragon - Get That Jive
4. Leo Sayer - Thunder In My Heart
5. Andrea True Connection - More, More, More
6. Rod Stewart - Da Ya Think I'm Sexy?
7. The Cars - Let's Go
8. KC and the Sunshine Band - Get Down Tonight
9. Richard Clapton - Girls On the Avenue
10. Paul Simon - Me and Julio Down By the Schoolyard
30 hari terakhir:
1. Gary Numan - Cars
2. Andrea True Connection - More, More, More
3. Johnny Nash - I Can See Clearly Now
4. KC and the Sunshine Band - Get Down Tonight
5. Paul Simon - Me and Julio Down By the Schoolyard
6. The Doobie Brothers - China Grove
7. 10cc - Dreadlock Holiday
8. 10cc - Rubber Bullets
9. Michael Jackson & The Jacksons - Blame It On the Boogie
10. Fox - S-S-S-Single Bed
Kontak
Jejaring sosial
Bagikan
Komentar